Ballerina Pig Mug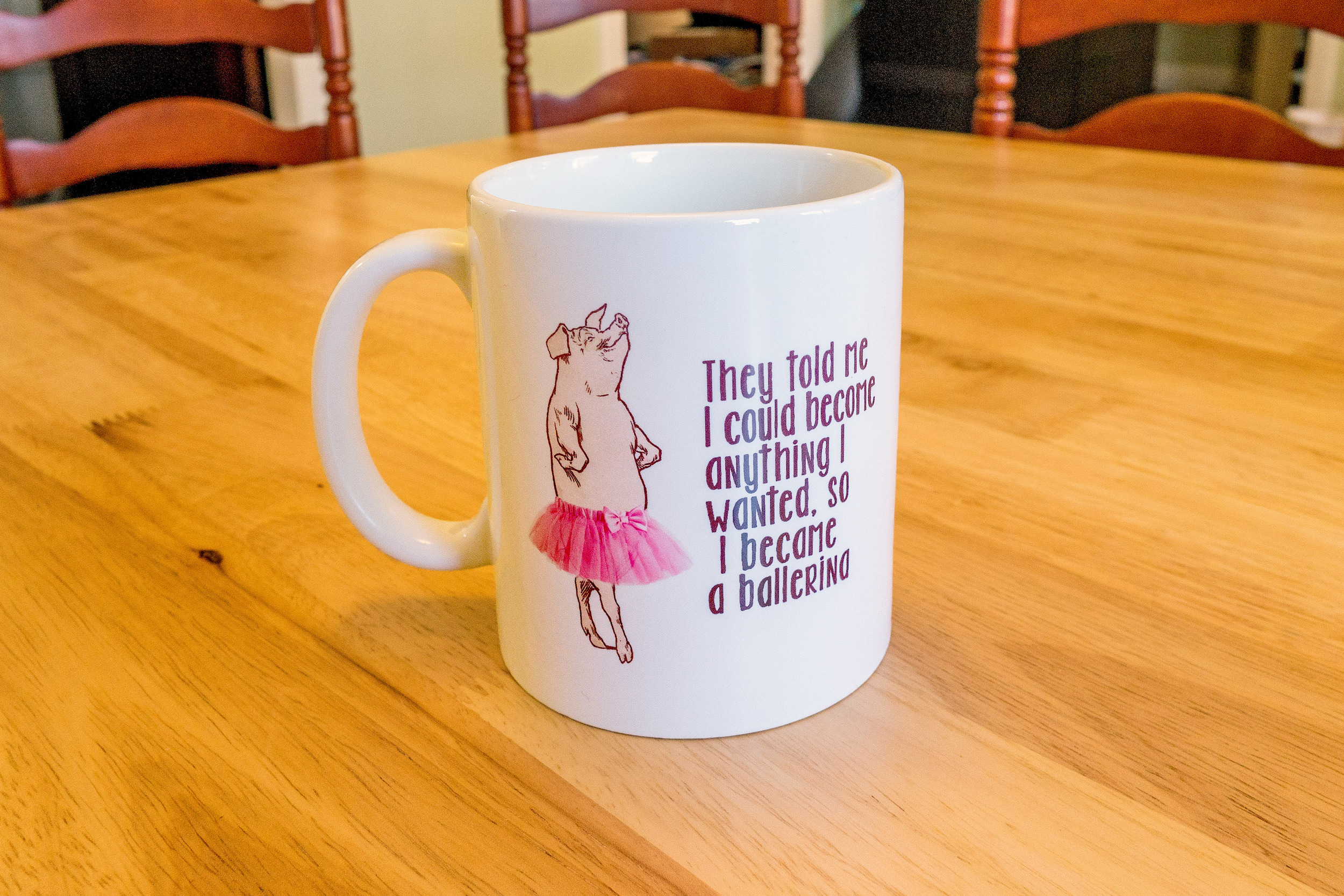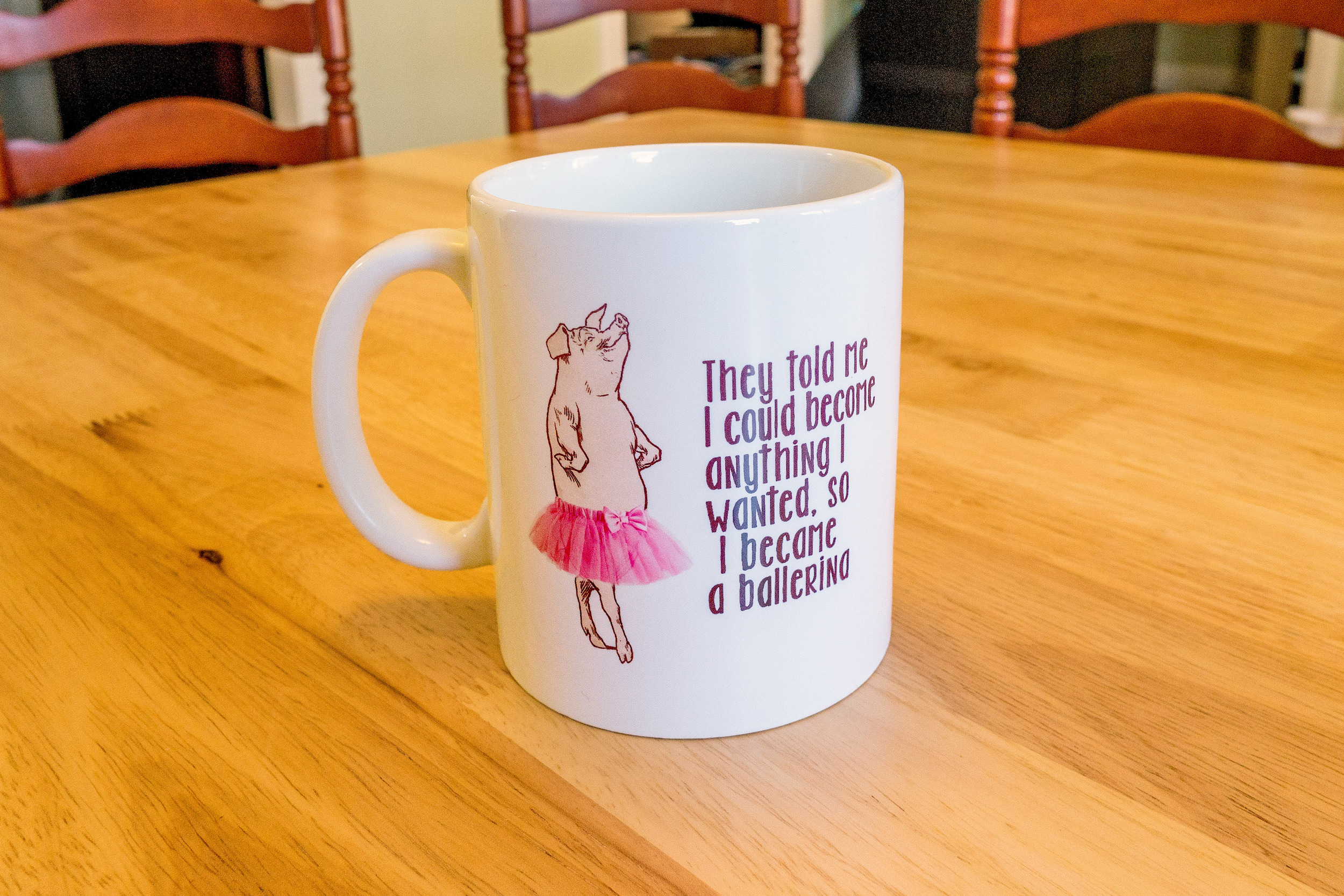 Ballerina Pig Mug
"They told me I could become anything I wanted, so I became a ballerina"

This mug was the result of a creative session with our teenagers, where we recombined words and images in fresh ways to produce fun and intriguing results! We're constantly impressed with what our kids are able to come up with.

100% of the proceeds from this product will go towards the operational costs of our organization, a RI-based 501c3 nonprofit.

The design is printed on a standard 11oz mug and appears on both sides of the mug. It's both dishwasher safe and microwave safe!